It's just a few things...
A Silhouette SD
On the link above you can get it for as cheap as $183 with shipping! That's almost $100 savings!! :)
A Panini Grill
I like these two...
Cuisinart Griddler
and
West Bend
...Bed, Bath & Beyond has both...and remember to USE a coupon! :)
Ralph Lauren Romance Perfume
There are some great deals on
eBay
for the 3.4 fl oz. or the Travel size. :) hey, a deals a deal!
A Mouse Detail Sander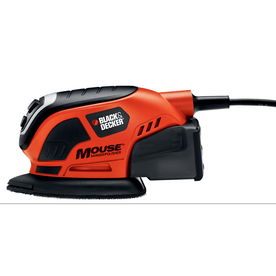 Hey...this girl has some furniture remodeling to do! :)
I would love this Apron in Baroque! :) So cute and it even comes in this little box! :)
I totally want one of these babies! A
Bamboo Pen & Touch Tablet
. It will be SO useful for editing photos...now after about an hour my wrist and hand is cramping up! :)
What's even better is that I found it on Amazon. for about $15 cheaper than other places and FREE shipping with the super saver shipping discount! :)
I don't have a picture or suggestion, but I would also like a Terabyte External Hard Drive. :) I am lovin' the "Clickfree" brand.
I have
MORE
to come...but this is just a taste of what I am hoping for! :)